In 2006, the CMREF established the Pulmonary Hypertension Breakthrough Initiative (PHBI) Research Network, a network of multidisciplinary, collaborative transplant and research centers each headed by an investigator interested in studying the pathogenesis of IPAH.
The primary goal of this initiative was to promote research that will advance translational efforts in lung vascular disease. Program objectives include supporting research that begins to validate emerging hypotheses specific to Group 1 PAH pathogenesis and/or proposes innovative uses of PAH biospecimens to address vascular biology research questions.
In the period prior to 2010, the primary funding initiatives of the CMREF were devoted to the creation and funding of what ultimately became known as the Pulmonary Hypertension Breakthrough Initiative ("PHBI"), a consortium of 13 highly distinguished, university-affiliated medical institutions devoted to acquiring and preserving lung tissue and blood samples from PPH patients for appropriate scientific study.
Funded by annual grants from CMREF, the PHBI consortium has implemented a novel, collaborative research model in which Transplant and Preparation Centers ("TPCs") harvest and preserve explanted lung tissues and blood samples from PPH and control patients undergoing lung transplantation. Under the study protocols adopted by the PHBI, prepared cells, lung tissue, and blood harvested by the TPCs are stored and managed by processing centers at the University of Pennsylvania, University of Colorado, and the University of Alabama.
Associated relevant clinical data are maintained by the Data Coordinating Center (DCC) at the University of Michigan. The stored clinical specimens and relevant clinical data are distributed to researchers and used for research designed to better understand PPH. Thus far, PHBI has enrolled 226 unique patients and obtained lung tissue explanted from 105 PAH patients and tissue from 75 failed donor (i.e., control) lungs.
The research presented by the PHBI has been "groundbreaking" and "has produced novel and exciting discoveries about the molecular basis of PPH." For example, the PHBI initiative has discovered:
Researchers from academic institutions and non-profit organizations located in the USA may apply to the Pulmonary Hypertension Breakthrough Initiative (PHBI) for access to tissues, fluids, and data. The PHBI electronic Tissue Utilization Committee (eTUC) application system, and the list of associated fees, are currently located at: http://phbi.org/index.do
Applicants can request blood, tissue, tissue sections, cells, cDNA/DNA/RNA, data, genetic mutation analysis (BMPR2, SMAD9, etc), and an extensive library of vessel pathology annotated H&E slides. Please contact the PHBI DCC at [email protected] for further information.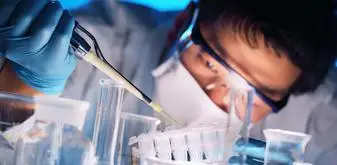 To read a short biography about each researcher, please click on the corresponding title of the project: